Letter from the Chair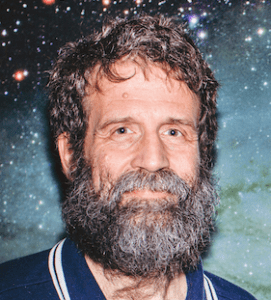 Dear Friends,
Over the past five years the UW Department of Astronomy has been fortunate to be guided by the leadership of Professor Julianne Dalcanton.  In research, she is most known for her work on resolved stellar populations in nearby galaxies using the Hubble Space Telescope.  As principal investigator on the ACS Nearby Galaxy Survey Treasury and the Panchromatic Hubble Andromeda Survey, she is one of the largest users of the Hubble Space Telescope.  As a leader, she has been outstanding in guiding and encouraging our department through the challenges of the pandemic.  Unfortunately for us, but good for her, her talent in science and leadership has been noticed by others, and she has gone on to be the director of of the Center for Computational 
Astrophysics at the Simons Foundation's Flatiron Institute in New York City. This is a unique opportunity for her to provide leadership in an Institute that is having a global impact on the computational astrophysics community.  Personally, she has been a great colleague, as we discussed various papers, co-supervised students, and considered new research projects.  So we wish her the best in her new adventure, but we also look forward to continued interaction, both virtually and as she comes back to Seattle to visit.
With Julianne's departure I have become the new chair.  This is the latest stage of my career path though the department that has not been straightforward.  I started here in 1993 as a Research Assistant Professor, and I have since been Research Associate Professor, Associate Professor WOT, Associate Professor, and Professor.  In the last few years I have served as Graduate Program Coordinator and Associate Chair.  It is my hope that this experience will help the department as we move forward.
The immediate challenge is the return to in-person work and learning this Fall in the face of continuing health concerns.  Having world class public health experts at the UW gives me confidence in the guidelines for returning; however, I recognize that this is still uncharted territory, and we must be agile in the face of change.  I wish to encourage cultivating social belonging, practicing compassion, and engaging in kindness in order to become better scientists, better people and a better department as we face these challenges.
Looking forward to a better future,
Thomas Quinn
Professor and Chair
Astronomy Department
University of Washington
Kudos of the Quarter: Elisa Quintana
Elisa Quintana joined the Astronomy Department in 2019 as the Academic Counselor, and immediately set to work supporting students. Elisa not only provides help with the Astronomy major, she also helps students access to mental health resources, funding, research positions, and more. She has been an absolute hero during the pandemic. At a time when people need stability, laughter, and reliability she has proven to be invaluable. In addition to her work with students Elisa is a member of several committees, one being the department Equity Committee. Elisa helps support and grow DEI initiatives in the department, which often start with her own ideas. As the department carves a new path out of the pandemic, we are extremely grateful to have a resilient, and thoughtful person like Elisa with us.
"When you have a coworker, who is as selfless and reliable as Elisa, you can get anything done. She is always collaborating with me, staying late to help me, listening to me whine, supporting my ideas, and I couldn't ask for more." —Tyneshia Valdez
GCAP

Graduates of Color in Astronomy and Physics (GCAP) is a registered student organization at the UW that aims to build community and provide a more safe, productive, and supportive environment for graduate students of color in Astronomy and Physics to discuss their experiences.
This summer, we were able to reflect on ways to better heal ourselves after a very tumultuous year of navigating school in the COVID-19 pandemic. One of the most critical desires we expressed was to simply introduce more fun as a community to help us ease through our stressful moments better. We engaged in many fun community events, such as our Chill Lunches, roller skating, and creating care packages for our members. With renewed energy, we were able to reorganize and have many things we are looking forward to this year.
This year, we will be continuing to host our bi-weekly Chill Lunch virtually, as well as our quarterly speaker series geared towards POC students. We are also in the process of organizing at least one other community event per quarter and possibly an annual event with UW astronomy undergraduate students of color. Finally, we would like to send a special shoutout to Myles McKay, who is stepping down as GCAP president. He has put in a lot of work and care into making GCAP what it is today. We are also happy to introduce our new board members: Brianna Thomas, Debby Tran, Nicel Mohamed-Hinds, Akaxia Cruz, Samantha Garza, Teresa Lo, and Ramya Bhaskar.
If you would like to help support our community, we would welcome any gifts to the GCAP support fund.
The League of Astronomers Club
The League of Astronomers is an undergraduate club of UW students with an interest in Astronomy. LoA seeks to bring together both Astronomy majors and non-majors to host various events and outreach projects throughout the school year.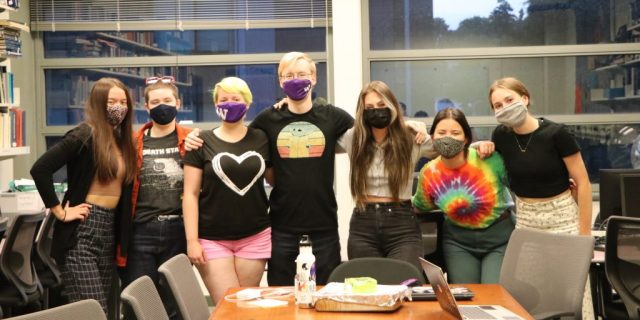 Throughout this past year, LoA has continued to stay connected online and over Zoom. League members have been able to chat with colloquium speakers before their talks through our "Cookies with Colloquium" events, hear about the research being done by undergraduates in the department, and even rounded out the school year with a virtual version of our annual "Dancing with the Stars" dance party. This summer, LoA has welcomed in a new officer team who is looking forward to resuming our club meetings (in-person!) towards the start of fall quarter. The League will be at this year's RSO fair and we encourage any interested students to visit us there or reach out via our email: leagueoa@uw.edu.
Ways to get involved with LoA now and soon:
Do you have a passion for education and sharing the wonders of space with younger students? Join our outreach team for virtual outreach opportunities and, later, mobile planetarium trips!
Star parties are coming back this year! We bring the telescopes, you bring your mask. Get vaccinated so we can make this happen!
You can also visit the HuskyLink page with any questions and to be added to our mailing list where we will send out updates about meeting times and events happening throughout the year. We hope to hear from you soon!
Student Support
The Astronomy Department is eternally grateful for your support over the years, and especially during COVID-19. If you would like to support our students during this time, we would welcome any gifts to the Undergraduate or Graduate student funds. These funds are exclusively used to support student education in the Department of Astronomy, including activities associated with research, observing trips, equipment purchases, events, or publication and meeting expenses.