Submitted by
Arts & Sciences Web Team
on June 6, 2017 - 2:09pm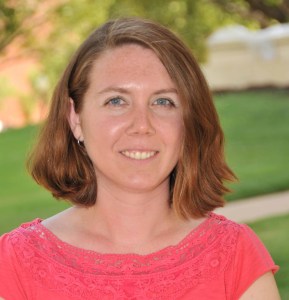 On an ordinary day, UW postdoctoral researcher Jamie Lomax studies stars, using polarimetry and coronagraphy to find stellar companions, to identify planet-forming disks, and to understand mass loss from stellar winds.
She also recently created the cutting-edge field of arachnoastronomy with the help of Twitter.
A few tweets about a spider problem in her office and some resulting experiments with getting them to follow laser pointers led to a unique science exchange on social media. Astronomers and spider researchers enthusiastically converged and ultimately determined that some species of spider are capable of their own brand of star-gazing, able to see the moon, the Magellanic Clouds, and even the Andromeda Galaxy.
Read the full story "Jumping Spiders Can See the Moon" via The Atlantic.
.OK people we have footage. Zebra spider, office wall, green laser pointer (interest level: "OMG GIVE IT TO MEEEE") pic.twitter.com/EezkY0zRkr

— Emily Levesque (@emsque) June 5, 2017